Explore the campus
---
"Just walking around will elevate the soul
and give you an education." 
Donald Livingston
Visiting professor of philosophy from Emory University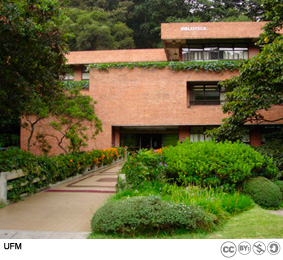 A bridge over quiet lily ponds leads to UFM's Ludwig von Mises Library.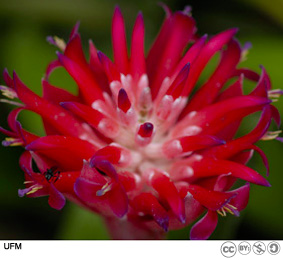 Something is always blooming on campus—a combination of natural forests and landscaped gardens.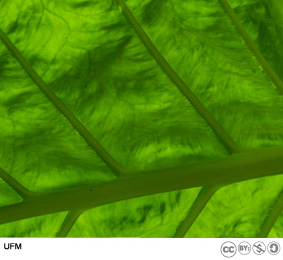 The Arboretum protects one of the last remnants of montane forest that once covered Guatemala City.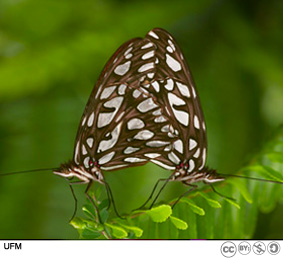 An ongoing project identifies and inventories the wildlife species that make our campus their home.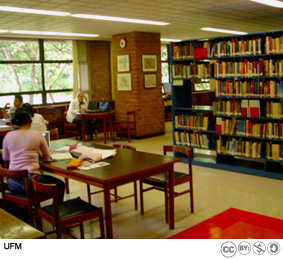 Open to the public, the Ludwig von Mises Library has areas for individual and group study.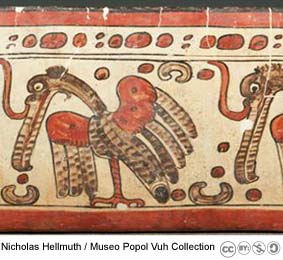 The Museo Popol Vuh has one of the country's finest collections of pre-Columbian and colonial art.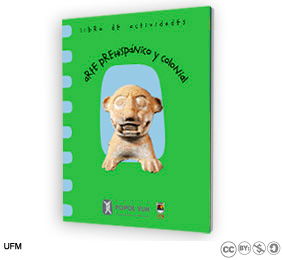 The Museo Popol Vuh educational program offers guided tours and hands-on workshops to school groups.
‹
›
A university in a garden
UFM's campus makes for a great escape from the hustle-bustle of the city. You can walk, picnic on the lawn, or just sit under a tree and watch the birds. The 44 acres of the campus make up an arboretum; a combination of landscaped gardens and wildlife.  
The campus is located in the heart of Guatemala City, in a quiet wooded ravine only a 10-minute taxi ride from the main hotel district in zone 10.
Bird watching, orchids, native trees and plants, and seasonal blooms throughout campus.
UFM campus is open for walking beginning at 6:00 a.m. Monday through Saturday
For a tour of the Arboretum
Please make arrangements in advance with Ana Lucía Ortiz
luciaortiz@ufm.edu 
Telephone (+502) 2338-7873
Museums, performing arts and library
Performing arts center presenting international artists. Monthly performance schedules are published on their website.
Pre-Columbian and colonial art
Monday through Friday    9:00 a.m. – 5:00 p.m.
Saturday                             9:00 a.m. – 1:00 p.m.
Indigenous costume and weaving of Guatemala
Monday through Friday    9:00 a.m. – 5:00 p.m.
Saturday                             9:00 a.m. – 1:00 p.m.
The library is open to the public. It houses several personal libraries received in donation. Of interest to many of our visitors is the Mapoteca, a collection of maps specializing in Central America. Maps are framed and displayed in several areas throughout the library. Some are stored in the Special Collections Room. The Special Collections Room is open to the public by appointment only. 
Monday through Friday    7:00 a.m. – 8:00 p.m. 
Saturday                             8:00 a.m. – 12:00 noon
For more information, or to make an appointment:
biblio@ufm.edu
Telephone: (+502) 2338-7818
Food & refreshments on campus
The Agora in the Academic Building
Covered outdoor seating area, 4th floor 
Sandwiches, salads, coffee, and snacks
&Café in the School of Business Building
4th floor 
Coffee (espresso, cappuccino etc.), tea, light snacks
Nutripunto in the Student Center 
Budget-friendly meals and snacks
Breakfast                7:00 a.m. – 11:00 a.m.
Lunch                      12:00 noon – 2:30 p.m.
Snacks/juice bar    7:00 a.m – 3:00 p.m.
Shopping
At Liberty Plaza
Popol Vuh Museum Books on archaeology and colonial art, in English and Spanish.
Ixchel Museum of Indigenous Dress The museum shop has a wide assortment of local handicrafts, collectible textiles, books, and postcards.
Pro-Teje A second Ixchel Museum store that features handwoven items from different communities made from handspun natural colored brown, white, and pale green cottons. (Located on the ground floor of the Ixchel Museum below the stairs). 
Exhibit Lienzo de Quauhquechollan Books and UFM souvenirs as well as the official exhibit catalogue, foldout guide, poster, and postcards.
Main campus lawn
Sor Juana Inés de la Cruz Bookstore The main bookstore on campus is located on the ground floor of the Student Center (across from the library). It specializes in Spanish-language titles covering many subjects including economics, history, art, and philosophy. A limited selection of English and children's books is also featured. The bookstore belongs to the Fondo de Cultura Económica. 

The bookstore is named in honor of, "the greatest poet the American continent produced in the seventeenth century. She was a poet nun, a woman of genius, and a person of intellectual prowess whose ideas and accomplishments were ahead of her time." (Sor Juana de la Cruz Project at Dartmouth College)
Campus amenities
Open wireless Internet connection throughout the campus
Full-service bank (Ground floor Student Center)
ATM machine (4th floor Academic Building)
Restrooms in all buildings
Closed-circuit security cameras in all areas
All buildings wheelchair accessible via ramp or elevator
Ample parking with controlled access