2. What's the condition of the original?
---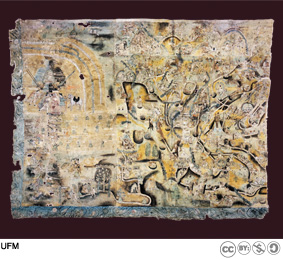 The 500-year-old Lienzo de Quauhquechollan before the digital restoration process.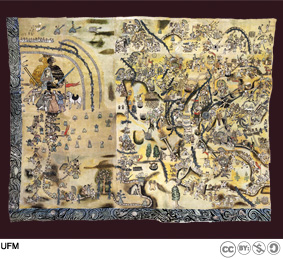 The digitally restored Lienzo de Quauhquechollan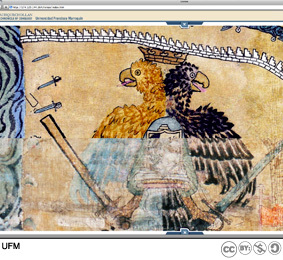 Double-headed eagle. Results of the digital restoration process are clearly seen above the original.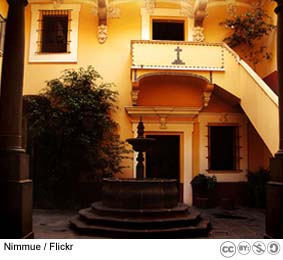 The original Lienzo de Quauhquechollan is in the Casa de Alfeñique Museum in Puebla, Mexico.
‹
›
The Lienzo de Quauhquechollan shows its almost 500 years. The paint is badly faded and blurred. The cloth itself is stained and torn. The deterioration has made many symbols and scenes difficult to understand, even when closely examined by experts.
Modern technology has allowed the Lienzo to be restored to an extraordinary depth and level of precision that would have been impossible to achieve on the original without destroying the cloth in the process.