1. Why a digital restoration?
---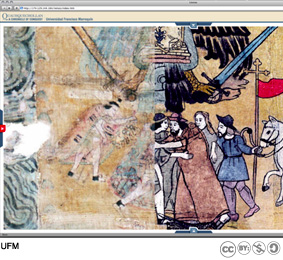 The restoration clarified many details, allowing scholars to reevaluate the conquest of Guatemala.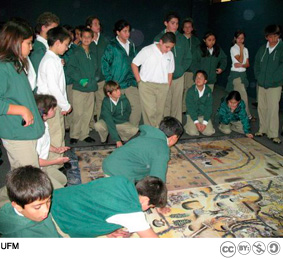 A version of the restored Lienzo is extended on the floor to facilitate viewing by local students.
High school students begin their tour of the UFM exhibit at an exact copy of the original Lienzo.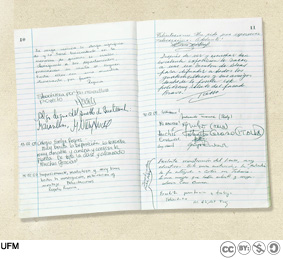 Local and foreign visitors record their impressions of the Lienzo exhibition in the guest book.
‹
›